As a writer, I know that there are some things that you can do with a great set of words, and some that need a bit more. Like some great images, or a good design, or a well-put-together website to hold the words where they can be read.
And a good designer (web and graphic) or photographer, will know that the words that go around their work are just as important – most of the time.
I'm just getting started working with Trethek Studios, where a whole selection of talented professionals with different skills are coming together to offer small businesses a great cross-section of professional services that they need, to take their business to the next level.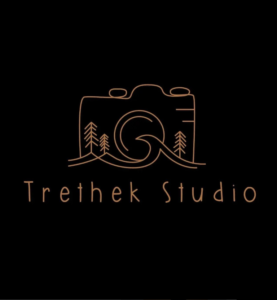 Have you ever had product photos taken and then discovered that your you need something slightly different for your social media posts? Or have you been working with a designer who wants a different 'shape' of words than what your copywriter has written? Or maybe you've found a great social media person, but they are just not quite getting on board with the marketing plan that you have.
With Trethek Studio, none of that will ever happen, as all of those services come under the same roof, and we're all on the same team, working for you. We have still and video photography, including drones, and liaison with models. We have a web designer who specialises in SEO, and a copywriter (which is me). We have a social media specialist, and also two people who are marketing experts, who can help you develop a strategy, and improve your work in that area.
Trethek Studios is made up of freelance professionals, and we know and understand the world of small businesses. We know your budget isn't endless, and our pricing structure is designed to appeal to those with a limit on how much they can spend. We also know that your time is precious, and will make sure that we can fit in around the needs of your business.
You will be seeing various people from Trethek Studios out and about, networking and at trade shows, from February 2023, and we have been busy updating our website, and getting new leaflets printed over the winter. Have a look at our site, or come and find us at an event. I am a member of Your Partnerships, and we will be joining other networking groups in time, and we intend to visit the Expo West show (7 & 8 March for the tourism industry in March, as well as Cornwall Business Fair (in June) and Cornwall Business Show (12 October).
We believe that what we are offering fills a unique niche in the marketplace, and we can offer something different, creative and cohesive to small businesses and charities which need support with their public face, in one way or another.
I am still operating as HD Words, for projects that require just words, or with other related professionals who approach me direct, but if your business is in need of a multi-pronged makeover, then come and find Trethek Studio, and we'll see what we can do for you!