For examples of ongoing blogging work, follow the links on this page.
I also have examples of websites I've written, and other work.
Pasties and Petticoats Cornish weddings site

Early in 2015 I did some blogging for Pasties and Petticoats on various word-related subjects.  This was done in my own name, for a friend.
#1  about invitations
#2  about invitations again – making vs printing
#3  about vows
#4  about the rest of your ceremony, music, readings, etc
#5  about speeches – content, running order, and who should give them.
#6 about how to give a great wedding speech
I also condensed all of this into a 'top 10 tips about words at weddings', for the Pasties and Petticoats newsletter.
Handmade in Cornwall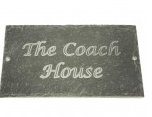 Jeremy at HMIC doesn't have enough time to write blog posts describing new products, or listing shows where he will be exhibiting.  So I am writing two short posts per month supporting his business.  We talk regularly to discuss content for up-coming posts, and schedule items. You can read them at http://www.hmic.co.uk/our-blog/ dating from 15th June 2015. We took a short break in the run up to Christmas 2015, as Jeremy was rather busy, and instead I wrote a couple of pages for Jeremy's website  – see them at Slate and About Me.
Not a Jewellery Box
I have been helping Emma at Not a Jewellery Box, writing product descriptions and the 'about me' section for her new website.  She has also asked me to write a regular blog for her, beginning in September 2016.  The website is still under wraps, but the blog can be viewed already.
South West Thatching
After doing some proofreading on the main South West Thatching website, I was asked to bring their news page up to date.  I trawled through 18 months' worth of Facebook posts, and a note of the most important pieces of work they'd undertaken, and created a catch-up news page.  I hope to be writing news pages for the company every six months or so, when they have more projects to talk about.  Thatching moves quite slowly, so they didn't want monthly or even quarterly posts.