For examples of ongoing blogging work, follow the links on this page – new blogging clients are coming online soon, and i'm excited to share them with you, once we get the ball rolling…
I also have examples of websites I've written, and other work.
KinetIQue Jewellery

Man-made ethical, environmentally friendly diamonds, right here in Cornwall.
I have been writing blogs for KinetIQue every month since November 2016, including:
thoroughly researched factual pieces about the damage mining diamonds causes to the environment,
information pieces about new ranges, competitions, their Feefo reviews, different types of metals, and other topics related to weddings and engagements,
helpful pieces like how to choose the right ring to propose to your girlfriend,
customer stories, researched from conversations with happy customers, and
short 'in the news' items, about KinetIQue themselves or other related topics, which crop up in the mainstream media.
I am really enjoying working with KinetIQue, and the blogging work has increased to include writing award submissions, re-working their FAQs page and other projects.
I'm really quite pleased with my series of five blogs about the true cost of diamond mining, running in January 2017, beginning with this one: https://www.kinetique.co.uk/true-cost-of-mined-diamonds-the-environment/
I've also written a series about the under-sea diamond industry, and, most recently, a two-part series about the comparative environment cost of mined and lab-grown diamonds.
Not a Jewellery Box
I initially worked with Emma at Not a Jewellery Box writing product descriptions and the 'about me' section for her new website.  She then asked me to write a regular blog for her, beginning in September 2016, which continued for almost a year, before she decided to bring it back in house.  The blog can be viewed here – mine run from September 2016 to September 2017 – Back to School.  I also wrote a guest blog on Emma's other site, Love UK Handmade, about why it's great to use a copywriter in your business.  You can find this at http://www.loveukhandmade.co.uk/2017/06/27/what-a-copywriter-can-do-for-your-business/  
Pasties and Petticoats Cornish weddings site

Early in 2015 I did some blogging for Pasties and Petticoats on various word-related subjects.  This was done in my own name, for a friend.
#1  about invitations
#2  about invitations again – making vs printing
#3  about vows
#4  about the rest of your ceremony, music, readings, etc
#5  about speeches – content, running order, and who should give them.
#6 about how to give a great wedding speech
I also condensed all of this into a 'top 10 tips about words at weddings', for the Pasties and Petticoats newsletter.
Handmade in Cornwall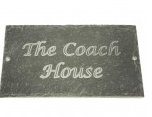 One of my earliest clients, Jeremy at HMIC didn't have enough time to write blog posts describing new products, or listing shows where he would be exhibiting.  So I wrote two short posts per month supporting his business.  We spoke regularly to discuss content for up-coming posts, and schedule items. You can read them at http://www.hmic.co.uk/our-blog/ dating from 15th June 2015 to May 2017. We took a short break in the run up to Christmas 2015, as Jeremy was rather busy, and instead I wrote a couple of pages for Jeremy's website  – see them at Slate and About Me.