For examples of ongoing blogging work, follow the links on this page, and do also have a look at my own blog.
I also have examples of websites I've written, and other work.
Ethica Diamonds (formerly Kinetique)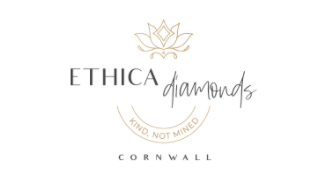 Man-made, ethical, environmentally friendly diamonds, right here in Cornwall.
I have been writing blogs for Ethica since November 2016, with occasional breaks for various reasons. Content has included:
thoroughly researched factual pieces about the damage mining diamonds causes to the environment,
information pieces about new ranges, competitions, their Feefo reviews, different types of metals, and other topics related to weddings and engagements,
helpful pieces including how to choose the right ring shape for your hand,
customer stories, researched from conversations with happy customers, and
short 'in the news' items, about Ethica themselves or other related topics, which crop up in the mainstream media.
I am really enjoying working with Ethica, and the blogging work has increased to include writing award submissions, re-working their FAQs page and other projects, including an entire website-rewrite in 2019 when they rebranded, as well as some product descriptions.
Catherine Smith Accountants

I began writing for Catherine Smith in November 2020, starting with her website, and moving on to blogs. Her site has just been published and the blogs beginning from March 2021 are mine, and have been shared in her newsletter and social media, while her website was being updated.
Catherine says: Hannah is a pleasure to work with as she does her research thoroughly and shows an interest in the dry subjects that are normally the subject of my accountancy and tax blogs. She asks pertinent questions and produces high quality output.
Historical blog clients
Not a Jewellery Box
I initially worked with Emma at Not a Jewellery Box writing product descriptions and the 'about me' section for her new website. She then asked me to write a regular blog for her, beginning in September 2016, which continued for almost a year, before she decided to bring it back in-house. I also wrote a guest blog on Emma's other site, Love UK Handmade, about why it's great to use a copywriter in your business. The site itself is now not in use, but the blog is here.
Pasties and Petticoats Cornish weddings site

Early in 2015 I did some blogging for the wedding website Pasties and Petticoats, on various word-related subjects. This was done in my own name, for a friend. That site too as now not operational, but you can read the blogs here.
I also condensed all of this into a 'top 10 tips for words to get right at your wedding', for the Pasties and Petticoats newsletter.
Handmade in Cornwall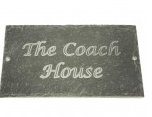 One of my earliest clients, Jeremy at HMIC didn't have enough time to write blog posts describing new products, or listing shows where he would be exhibiting. So I wrote two short posts per month supporting his business. We spoke regularly to discuss content for up-coming posts, and schedule items.