These are full-size websites which I've written.  For JoJo Hats and Cornish Carpets these also include extensive product descriptions.
You can see examples of my product descriptions, editing, blogging and other work elsewhere on this site.
Lewis asked me to write his website for him, as he finds it hard to write about himself – and he's not alone!  We had a long conversation about his style, and the different types of magic he does, and hey presto! I was able to write a website he's delighted the, including the line: A good magician can make you believe in magic – a great magician can be the magic.
Lewis says: 5 stars! Great copy, friendly, easy to deal with and the quality of the text on my website is one hundred times better than it was. Thank you. (Speedy turn around as well!) Would definitely recommend.

Cathy of Acupuncture Exeter was recommended to me by Aladdin Gulec of FX Worx, to look at the words on the website he was designing for her. She initially asked for a proofread, but it turned into more than that.
She says:
I decided to look at the information on my website, having a lot of knowledge about a service often means that you try to put all of this information on the website and overwhelm readers. I asked Hannah to look at my website and let me know what she thought. She was very enthusiastic and helpful, she felt that not only could she proof read my site, but she could also look at making it more appealing. As a small business I found that Hannah's quote for the work was very affordable, and regular updates on the progress and cost meant I easily stayed within my planned budget without pressure to overspend.
Hannah responded quickly with the work she had completed for me to check and change as I wanted, if I was not sure she often had a suggestion. The whole process was so easy and really took all the pressure off me so that I actually enjoyed doing it. I would highly recommend Hannah for any size business.
I met Matthew of Three Rivers Furniture at the Interiors Fair on Lemon Quay, Truro, in October 2015.  A conversation about spelling mistakes, proofreading, and writing in general, turned into an invitation to write content for the Three Rivers Furniture website, which was being updated.  I have written most of the pages (except the legal ones) and either written or edited the range descriptions.  At time of writing, changes are being made to the website in line with the notes I made when I proofread it after the new site went live (June 2016).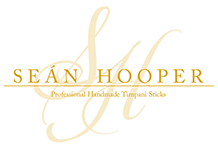 Writing for Sean Hooper, who makes very specialist drumsticks for playing kettle drums, or timpani.  Sean asked me to write his website, on the recommendation of  Matthew of Three Rivers Furniture, including product descriptions for his extensive range of sticks.  An interesting challenge!
Sean says:
I'm very grateful to the friend who recommended Hannah to me. My website had accurate information but was worded so clumsily there was no incentive for anyone to stay on the site.
Hannah has made the wording far more interesting, as I had expected. What I hadn't realised was that Hannah knows a lot about websites and made some structural alterations that I hadn't realised were possible, and will be very valuable to customers and so consequently to me.
I wrote the text for this website, having won the tender to produce it.  Following a tour of the hotel and restaurant, I spoke at length with Jo (who is responsible for marketing) to establish the content and feel they required for the website, as well as the target audience, and particular areas to emphasize.
Jo has given the following reference:
I have worked with Hannah to produce new wording for our hotel website. She was very easy to deal with, produced the words efficiently and matched the criteria that we were asking her to meet. Very happy with the end result!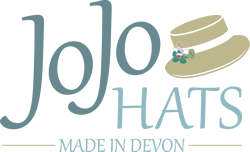 I worked with Jacqui Osborne, owner of JoJo Hats, to improve her website, including Search Engine Optimisation.  The project was split into two parts, firstly to write product descriptions of all the hats which Jacqui makes (which can be seen 3/4 of the way down the product pages), and secondly to update the text of the website itself.  This was completed in the summer of 2015.
Jacqui says:
Thank you Hannah for all your help and thoughtfulness. You have written me some lovely descriptions for my website and once I have got a new website (very big job!!) I will be using them and coming back for more. Thanks again x
Bill Chapman of Cornish Carpets asked me to look at his web text, to improve Search Engine Optimisation, and customer flow through the site.  He wanted more information about the carpets and vinyls he sells, so I have written product descriptions for those, as well as other information for the site.
Other customers
I've written web pages (not whole sites) for some customers, for instance Handmade in Cornwall, a regular blogging customer; see them at Slate and About Me.
Also Halwyn-a-gan, a choir based in the Clay Country.  Their website contains some pages written by me.