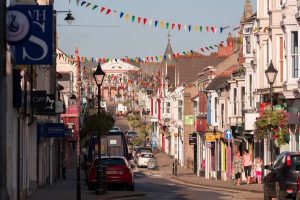 When I began this copywriting business, I had a series of ideas about who my customers might be. I envisaged myself effectively door-knocking along the high street, talking to shops, and businesses, about writing for their websites, and creating leaflets for them.
And has that happened?
Nope!
Funnily enough, I have very few clients who have actual shops, and don't find myself writing many leaflets at all!
I also imagined that I might work with clients who were too busy to write their own content, and I was right, there. Many of my clients are small businesses, often one-person operations, or family companies, and they are outsourcing things they can't fit into their schedules.
I didn't imagine myself blogging. But I should have.
Blogging is a very useful tool for businesses, as it raises awareness, and allows them to become more personal with their clients. A website is all very well, but you can get much more of a feel for who you're dealing with, and therefore whether you want to buy from them, if you can hear them 'chatting' in a blog.
A couple of my clients took me on to write short blogs for them, and found that the blogs were so successful for their business that they wanted to expand what went on there. One client has taken on more admin support and freed up the time to write her blog herself, and another took on admin support to write her entire social media and blogging side, and make much more of it than we were able to do for a couple of hours a week of my time. That's a win for them, for sure, and proves the power of a good blog. It does leave me with capacity to take on another few blogs though…
I've also found myself writing for the third sector. Right now, I'm Acting Communications Officer for Cornwall Voluntary Sector Forum. Never saw that one coming at all! The work consists mostly of writing news posts, with a side order of handling member enquiries, editing their website and helping organise their AGM, so it's all right up my alley.
Through Cornwall VSF, I've also been linked with several other charities, including Cass Plus, for whom I've written a website, which you can see at www.cassplus.org, and a couple of leaflets. Cass Plus work in a sector I barely even knew was there when I started out, and I'm delighted to discover that they exist, and are doing such great work with people in the criminal justice system.
Having written a website for an acupuncturist last year, I've been contacted by the lady's sister, to write her hypnotherapy website. I'm also writing a website for a psychiatrist, and we have fascinating conversations about how to bring up children, before returning to the conversations we were supposed to be having about web content.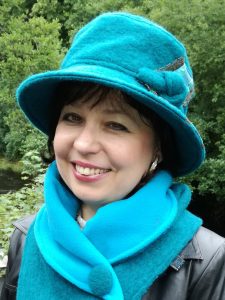 Product descriptions are also an area that I started writing in, right from the start. One of my very first customers was JoJo Hats, in Devon. And she still sends me a bunch of hats every once in a while, to write about. Her new range of hats and Cozies, The Cozy Collection is highly recommended for the winter weather we're about to have break over us. Cozies are not really scarves, or shawls, or neck-warmers, but are luxury wool and fleece creations that popper around your neck like a collar, keeping the cold out, while looking incredibly stylish, especially with the toning hats.
On the other end of the scale, I've also been writing about houses. CSA Architects in Truro have been responsible for some wonderful properties over the years, and there are enough photographs on their website to give you a serious case of home-envy. However, the photos can't tell the whole story. I've been working through their projects to cover the stuff you can't see: the AONB designation, the planning approval granted on the first attempt, the reasons behind some of the design decisions. This has been great fun, not only enjoying exploring the properties, but also working within a 250 word limit. My work hasn't gone live on the website at time of writing, but there have been 30 projects written so far, and another 14 still to come, so it's going to take a while to finalise.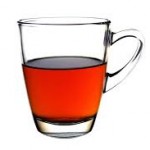 That's just a small flavour of what I've been up to lately, and I hope gives you a taste of what I might be able to do for your business. Drop me a line if there's anything sparks your interest, and we'll see what we can do.  The cup of tea is what I'll be drinking, while we chat, by the way…