Many small business owners struggle, with too much to do and too little time to accomplish it.  Or at least, too little time to do a decent job of everything.
And for most of us, we went into business to do the thing that we love – not the finances, admin and business management that go around the edges of that.  Of course, failure to do those tasks, leaves you without a business.  And product photography, ordering, invoicing, marketing, networking, keeping your website up to date, and the rest, don't go away if you bury your head in the sand.
Your business might, however.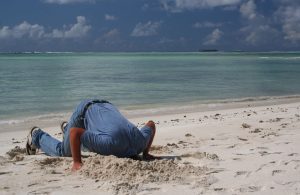 So, any sensible business owner figures out a way to make their daily to-do list smaller.
Can you automate?
Can you streamline your processes?
Can you take on someone to help out in some way? There are lots of possibilities here – an apprentice, a Virtual Assistant, an administrator, a phone answering service, or a temp to clear your backlog so you have a clean table to begin again.
Can you outsource anything?
Could you hire a photographer for an afternoon twice a month, to take all your product photos?  Could you take on an accountant or book-keeper, to manage your invoicing?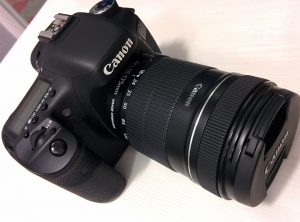 And what about the web content, the blog, the newsletters?
That's a bit different, isn't it?  Well, no, not really.
Outsourcing some of your business's writing makes good sense, financially.  If you struggle with it, then paying a copywriter for 3 hours of work, and having them produce something that would have taken you 3 days, is a good investment.  Chances are, a professional copywriter will do a better job than you – after all, they have to be reasonably good, else they'd have gone out of business. And you're a specialist at what you do, not necessarily a great writer.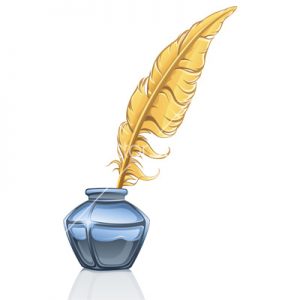 Most people don't consider outsourcing their blogs and newsletters, because they figure that it's their voice, their business, and therefore has to come from them.  However, if they don't actually have the time to write anything, then their voice is silent, so the point is somewhat moot.
A good copywriter should be able to pick up on your business's tone of voice (and help you develop it, if you're not sure what it should be), and write 'like you but better'.  And a good copywriter will certainly ease your workload.
I've been writing for small businesses for several years, and have developed a good ear for tone of voice – how to talk to your customers, and sound like you.  I also understand that there is an ebb and flow to life, and projects sometimes get put on hold, or rushed through, so I can be flexible with your business's work patterns.
If you're considering getting some help with the writing side of your business, then drop me a line, and we can discuss what you need.