I am very excited to announce that there have been three major new developments in the land of HD Words across the summer!

Firstly, I am working with Safer Stronger Consortium on their communications.  This will be a regular one-day-per-week arrangement until Christmas, or perhaps March, to cover marketing and communications functions of the organisation.
Safer Stronger Consortium (SSC) is an umbrella organisation, working with partners and statutory groups to improve the lives of vulnerable and disadvantaged people in Cornwall and the South West.  Partners include organisations  working with addicts, victims of crime, people leaving prison, and those at risk of offending.
There won't be a lot that I can put in my portfolio on this one, as I suspect that much of what I produce will be internal, or for selected audiences, but the website is at www.saferstronger.com, and I have already been working on the site, creating case studies, and putting together a couple of pages about what SSC does – plus a pretty map!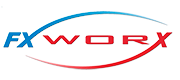 The second major development is that Aladdin Gulec of Exeter-based design and website hosting company FX Worx has brought me on board as the FX Worx recommended copywriter and proofreader. Our paths initially crossed as a client of mine is a long-standing friend of Aladdin's, and the website I have written for my client is being designed and hosted at FX Worx.  In return for my support proofreading and checking his site, Aladdin is promoting my services to new and existing clients via his website and mailing list.
See www.fxworx.net for more about what the company does, and look for my logo!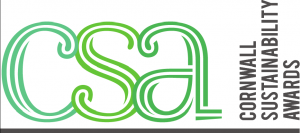 The Cornwall Sustainability Awards 2016 are coming up soon, and HD Words is the recommended freelance application-writer for organisations which would like a little support putting together an entry for an award this year.
The Cornwall Sustainability Awards are something that HD Words is proud to be involved with, and the link goes back many years, to my days at Cornwall Council, when I used to edit a departmental newsletter and write the monthly 'green' column.  Green issues matter, and ensuring that the planet we know and love remains intact for future generations is important!  HD Words will be attending the 'how to write your application' workshop later in September, and supporting applicants with their paperwork, as well as giving a presentation on what to consider while writing your entry.  There will be a certain focus on getting the language correct, naturally!
Watch this space for more news soon!